Algae farmer goes deep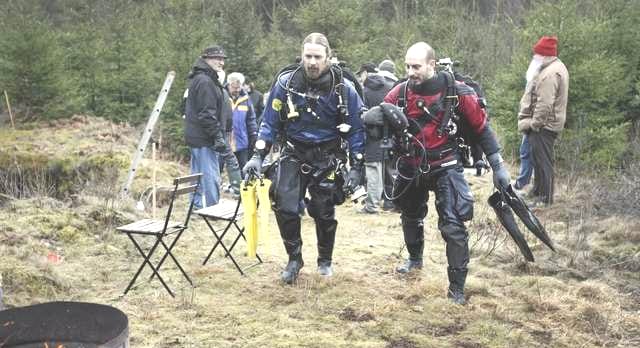 Our marine biologist Gustav, who normally runs our algae cultivation, has some exciting activities going on during the weekends. He and his diver-gang were out exploring an old water-filled mine with underground drifts. Now we are all fantasising about the exciting and yet undiscovered algae that can be found in these types of lakes. And yes, it so happens that Gustav does find new algae in nature – among others, he is the dad of one of our own favourite algae, SIMRIS 002.
Photo: NorraSkåne.se. Gustav is the guy in blue in the middle.