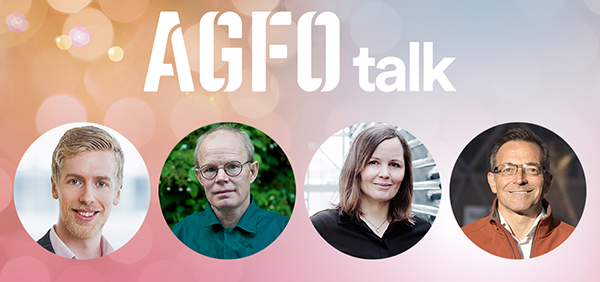 What are the new and radical innovations in the food system? Are you in Stockholm?
Then don't miss AGFO Talk this Thursday, September 20th, 08.00-09.30. Tomorrow's radical innovations and the possibilities of new technology are on the agenda. And it's free!
Simris Alg CEO Fredrika Gullfot takes part in the panel. Other participants are Filip Lundin from Macklean, Donnie SC Lygonis from KTH Kungliga Tekniska högskolan and senior lecturer Per Frankelius from Linköping University.
Book your free ticket here