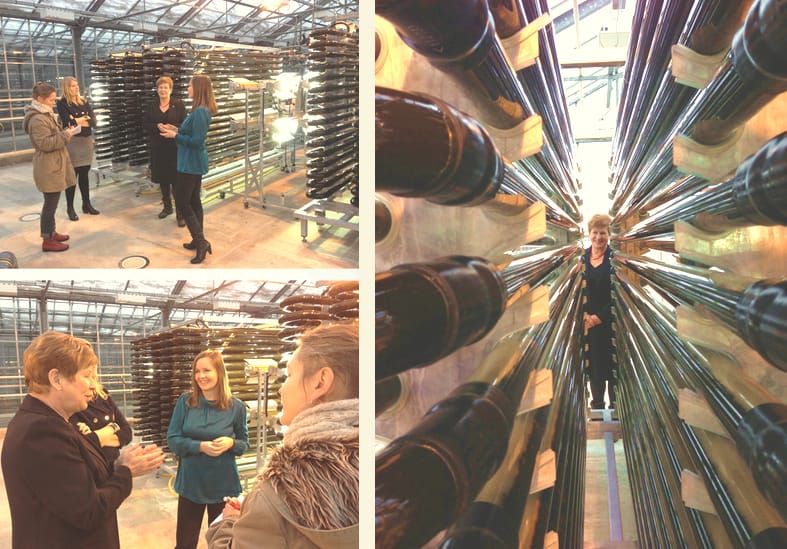 Today we had the honour to have Margareta Pålsson, Governor of the Skåne region, for a visit at the algae farm. The visit marked the beginning of the Governor's tour around the municipalities of Skåne. The tour focuses on companies that contribute in improving the environment. Simrishamn and Simris Alg were chosen as the first site.
– "A year ago, as the new governor, I visited all of Skåne's municipal leaders. Now I want to meet the companies of Skåne, as they have a crucial role in the continued positive development of the county. Innovation and employment go hand in hand", says Margareta Pålsson.
The visit was lovely and the delegation thought it was exciting that they got to see the first Swedish algae farm for oil production. The governor even got to take home her own little algae culture, to keep in her Malmö residence.
You can read more about the visit and the Governor's impressions in the article by Ystads Allehanda: Landshövding med miljön i fokus