The Simris products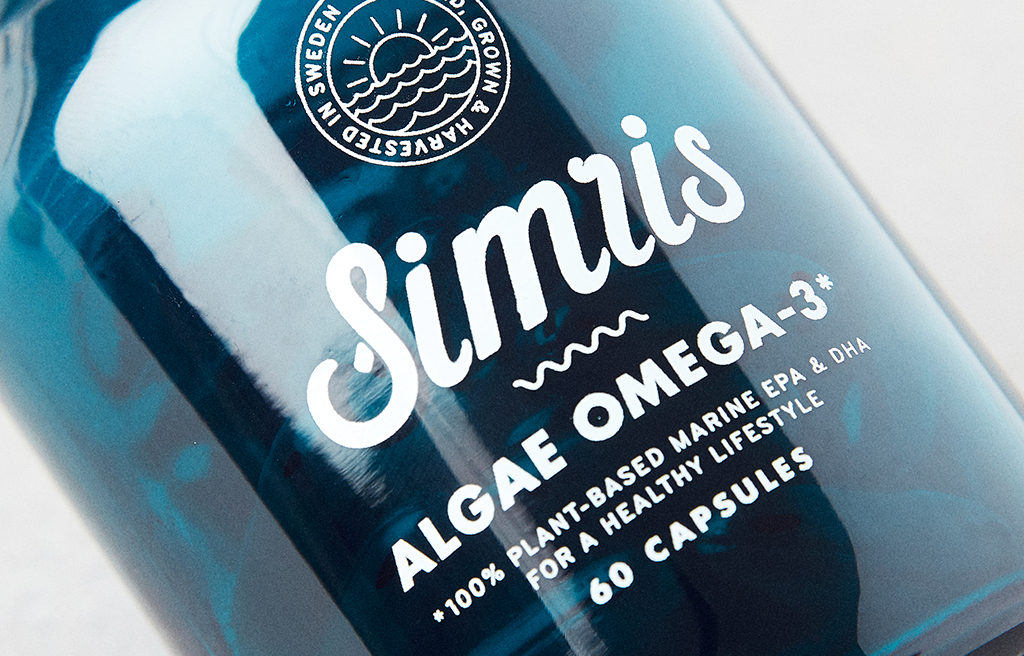 At Simris, we produce and deliver "algae supergoodies", natural food products from farmed algae. The algae we grow at Simris are tiny microscopic marine plants, that are packed with healthy nutrients. These algae naturally produce vitamins, essential fatty acids and antioxidants, which are essential for our health and wellbeing. It is our mission to harness these substances, and to deliver highest quality, premium products that give our customers access to these sun-packed gifts of the sea.
Health from the Sun and the Sea
As part of the Simris philosophy, for us health and the environment are interrelated. We believe that the food and health products we eat to keep us healthy and strong, should not cause depletion of natural resources, and should of course be pure and safe: free from environmental toxins and pollutants.
At Simris, we have committed ourselves to making a difference in the omega-3 industry. This is why we produce Sweden's first exclusive, locally farmed, environmentally friendly and plant-based marine omega-3 from natural algae. Our cultivation is based on a multiple award winning innovation, that we have developed ourselves.
As a result of our love and fascination for algae, in addition to our omega-3 supplements, we have also developed a line of nutritious and supreme food products, all based on different types of algae. We hope you will be as inspired as we are!