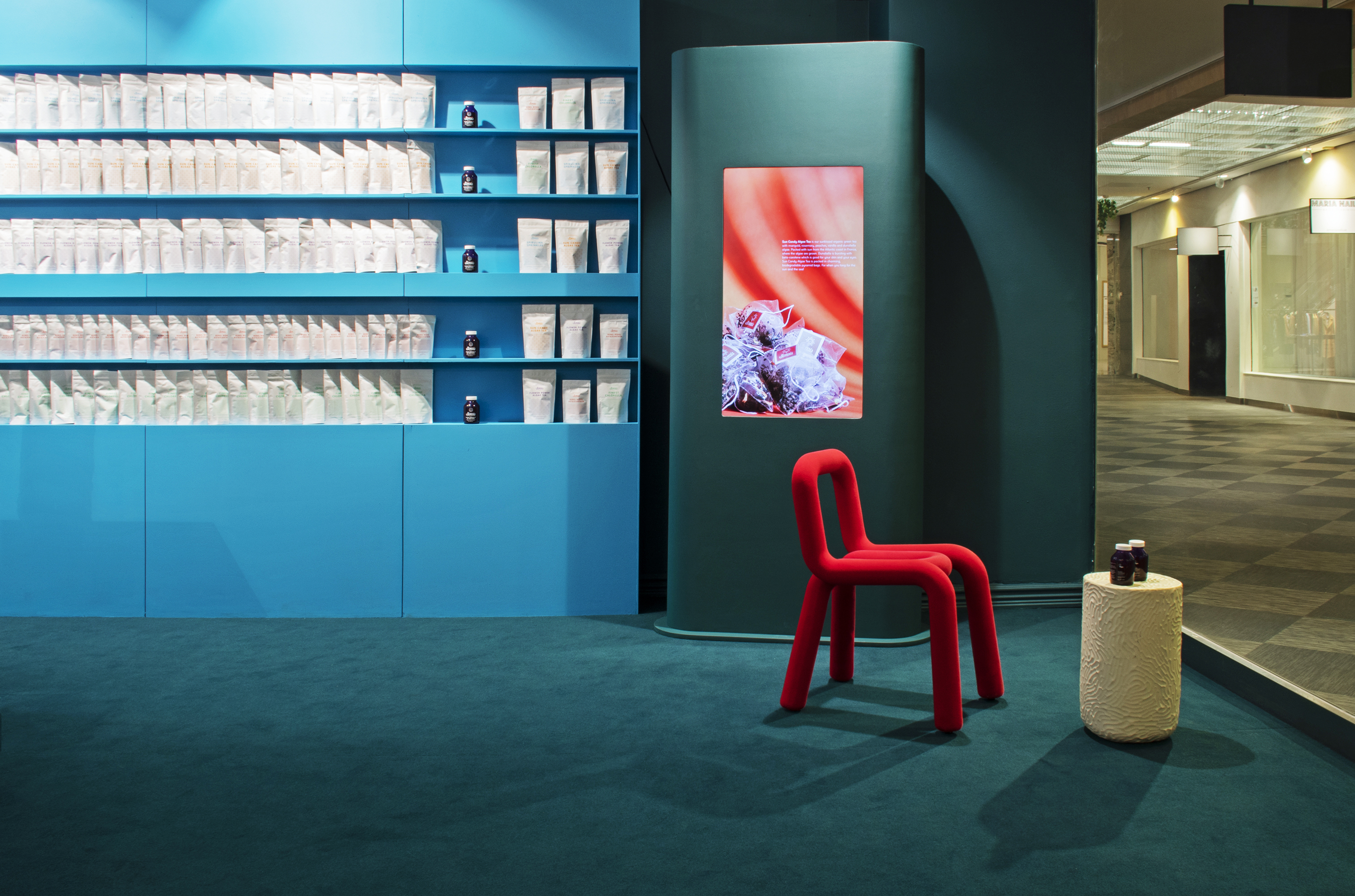 Our first concept store has popped up right in the heart of Stockholm. We have taken over part of NK Passagen and, with inspiration from the ocean, built our own colorful world. Artist Yoyo Nasty has created a unique work of art on one of the walls, an interpretation of Simris' love for algae and aquatic wildlife.
Get acquainted with our supergoodies and learn everything you wanted to know about algae from our professional team at the store. Curious about why omega-3 from algae is such a wise choice? What is the best way to use your Chlorella? Heard about Spirulina but not sure what it's good for? Then you must visit us!
You will find Simris at NK Passagen (BETA Stockholm). Use the entrance from NK Plan 1, or the entrance at the corner of Regeringsgatan / Mäster Samuelsgatan.
We are open Monday-Friday 11-18, Saturday 11-16, and Sunday 12-16.
Contact the store: 070-545 94 57
We look forward to seeing you there!