Our Philosophy
Simris Alg is a multi-awarded pioneering agribusiness growing algae in Sweden. We save and protect endangered marine habitats, by producing unique ingredients from farmed microalgae instead of fish and other marine animals. Our goal is to be the beacon for positive change in business. We are based in Hammenhög, Österlen, close to the sun and the sea.
We are algae farmers
A bicycle ride through the ripening grain fields in Österlen actually says it all. Plants are the basis of the food we eat, the materials we use, and the energy that fuels us. Farming and agriculture are key industries to sustain our lives here on the planet.
Growing algae is a pioneering branch of modern agriculture. As algae farmers, we grow and harvest one of the earth's most primordial crops: sea-borne plants that invented photosynthesis – the power to harness sunlight, essential to all life on earth.
Algae naturally produce many unique substances, which are essential to human and animal health. Our business is to harness these substances, and deliver highest quality, exclusive products that give our customers access to these sun-packed gifts of the sea.
To do good
As a company, we are an integral part of society. Profit is at the heart of what we do, as is doing good. We create jobs, generate new knowledge, reduce harmful impact on natural resources, and make a difference in people's lives with our products. We replace unsustainable production methods with truly green and bio-based technologies. For us, that ensures long-term growth and profitability. Through collaborations, we share our know-how with industries and organizations who are serious about making a difference and improving their environmental impact.
Health is Freedom
A fit and healthy body is a body that sees no restrictions – strong enough to head out for a run, to play with the children, and to withstand stress and disease. For us, health is about enjoying life. To have fun, to feel strong, and to be truly alive.
Health and the environment are interrelated. The food and health products we eat to keep us healthy and strong, should not cause depletion of natural resources, and should of course be free from environmental toxins and pollutants. We want to be able to breathe fresh and clean air, drink pure water, and enjoy nature with its stunning views and amazing variety of living species.
Our Algae Farm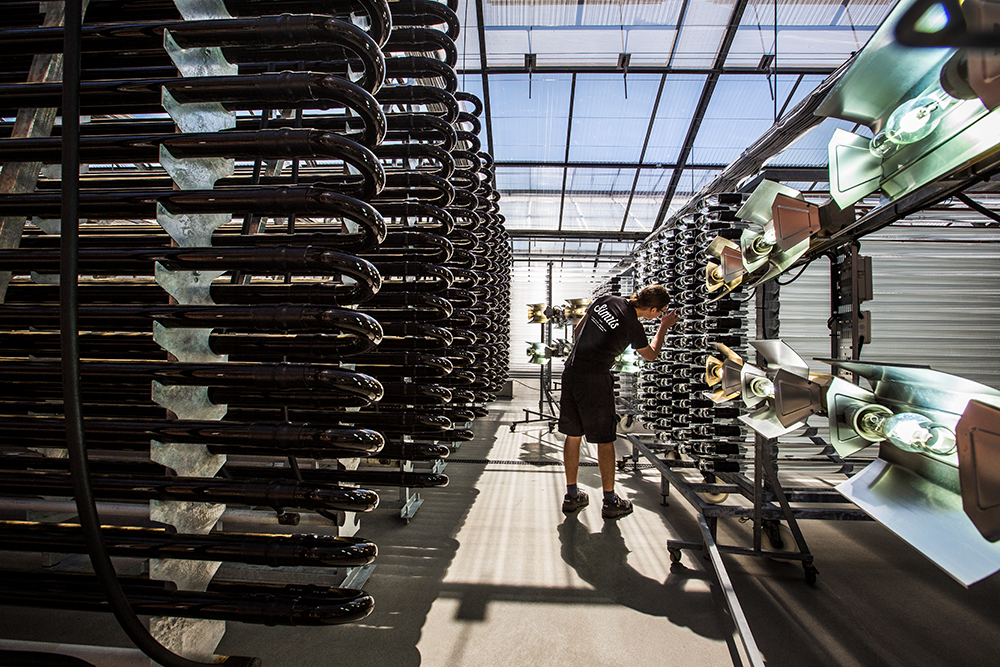 Climate-smart high-tech based on nature's own solution
At the algae farm in Hammenhög, we grow our algae in 2000 square metres of greenhouses. We also have a laboratory where we grow our starter cultures, follow up on the growth status, and take care of our strain library. Our farms are at the absolute forefront of technology, with circular economy and industrial symbiosis as integral principles.
Our technology is a type of vertical farming at the intersection of biotechnology and modern precision aquaculture. The algae grow by natural photosynthesis in closed glass tubular systems, where the algae are continuously circulated in our own pure salt water. I this way, we obtain an omega-3-oil which is ecologically sustainable, free from environmental toxins, and packed with maximal amounts of healthy substances, phytonutrients and antioxidants.
Cultivation is continuous and the algae are regularly harvested by letting off the algal water and careful centrifugation. We do not use chemical precipitation, but instead gentle and entirely mechanical technology that protects the sensitive nutrients, and ensures superior product quality. The water that is separated from the algae by centrifugation is then recovered and recycled into the culture again, so that new algae can grow.
The harvested, fresh algae paste is finally milled and freeze-dried, to prepare for extraction of the precious omega-3-oil. Extraction is performed at low pressure and temperature, and without the harsh solvents that are common in the food industry. In this way, our process is more environmentally sustainable and we avoid solvent residues in our products. The final result is an exceptionally pure, safe, climate-smart and environmentally friendly omega-3-oil.
Our most important technology: Photosynthesis
Our key technology is nature's very own process for storing solar energy: photosynthesis. Microalgae, or phytoplankton, are microscopically small aquatic plants. Just as land-based plants, microalgae grow by photosynthesis, where atmospheric carbon dioxide is converted to oxygen with the help of sunlight. Simultaneously, the algae produce biomass (proteins, polysaccharides, fats) including omega-3 and other important nutrients.
Microalgae constitute the basis of the marine food chain, meaning that many nutrients that are crucial for human and animal health ultimately originate from microalgae. These substances eventually accumulate in higher marine organisms such as fish and seafood through the marine food chain. Many of these marine species are under the threat of extinction, due to overfishing and the destruction of marine habitats. Furthermore, marine commodities often contain high levels of mercury, PCB, PFAS and dioxins, because of toxic pollution and plastics in the oceans. By growing microalgae instead of using e.g. fish or krill as intermediaries, we obtain entirely plant-based alternatives without environmental toxins. This means products that are both safer for us, but also better for the planet and ocean wildlife.
Because of photosynthesis, our technology also has beneficial climate effects, since the algae capture carbon dioxide which is then transformed into oxygen – and omega-3.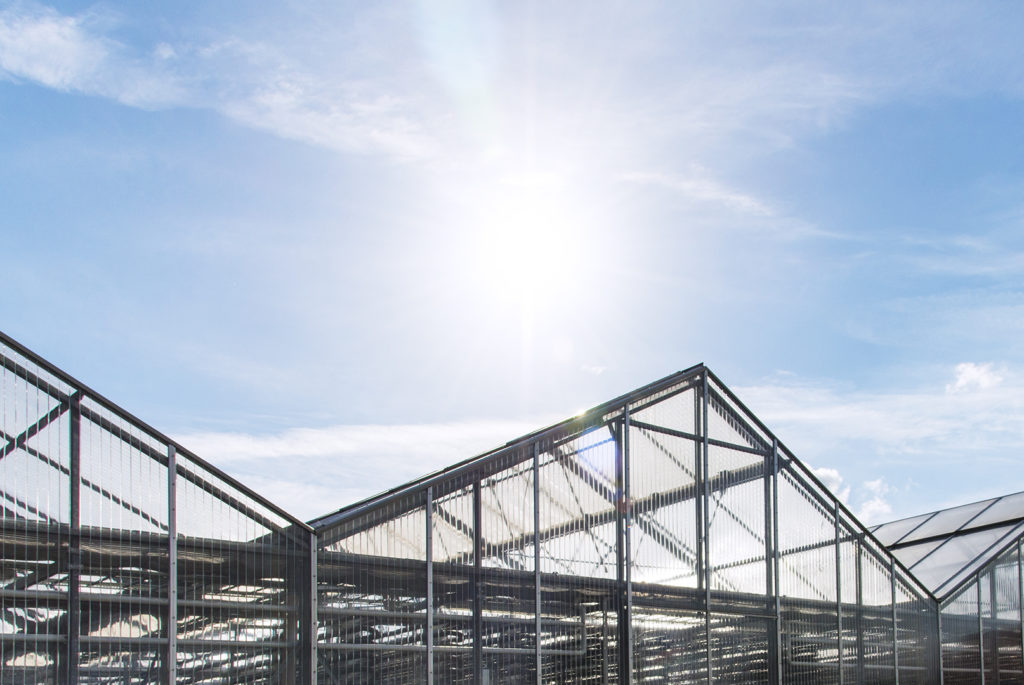 Our Background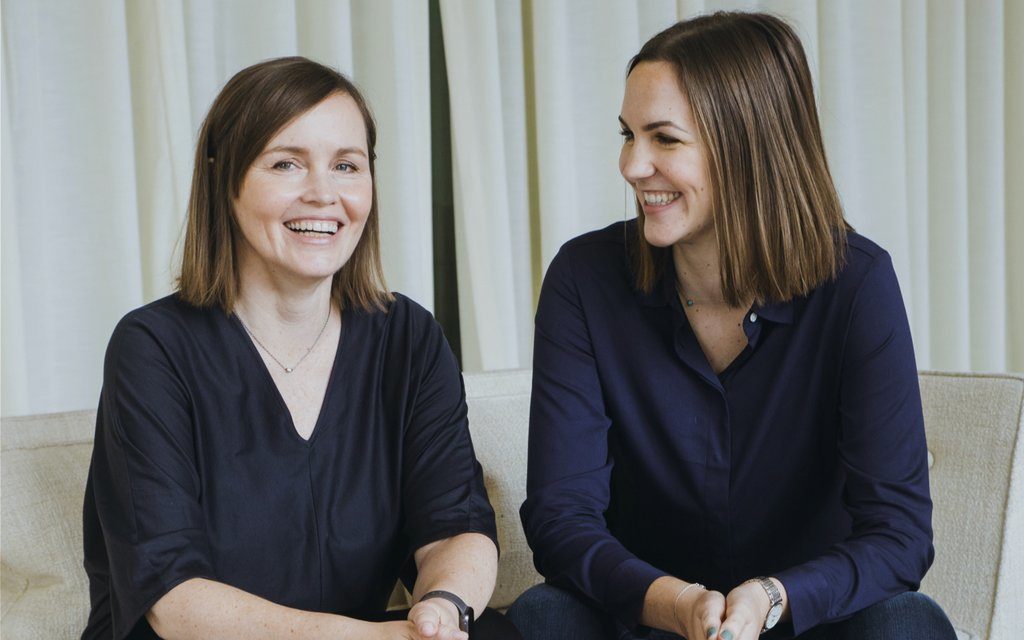 From research to algae farming and iconic brand
Simris as a company was founded in 2011 by Fredrika Gullfot, who today is our CEO. As a scientist in biotechnology at KTH the Royal Institute of Technology in Stockholm, Fredrika became fascinated by microalgae. Microalgae were evolving as an entire new discipline, with seemingly endless possibilities to use algae for novel sustainable production processes and better products.
As a passionate ultra-marathon runner, Fredrika spent countless hours on her long runs on the trails, and her obsession with growing microalgae eventually matured into a solid vision. Fredrika decided to leave academia after finishing her PhD, and founded Simris instead. The vision was simply too great to not bring to life.
Simris' commercial business started with several exciting collaborative projects, where we showed how algae can support conventional industrial production to become both greener and more profitable. In parallel, we developed our own farming process, to produce plant-based omega-3 as a superior alternative to fish oil and krill. Today, we are proud owners of a state-of-the-art algae facility at the utmost forefront of technology, and have contributed to industrial history.
But technology alone does not make Simris unique. The same year as Simris was founded, Fredrika's daughter Daphne Jaeschke joined, with a fresh Master's degree in Marketing. Daphne's vision for Simris was to create an iconic brand, to empower change and to make a difference for real. We strongly believe in the power of consumers to drive change and make a difference with their choices.
We have received great attention both in Sweden and internationally for our efforts. Along the way, we have been awarded with several prizes and honours, from entrepreneurship, environment and science to branding and communication. Our core business today is to produce omega-3, while we have also initiated the development of additional products and substances that make a difference both for our health and our oceans.
"We prefer to inspire than to preach. Yes, we tick off all the fancy, hard-core checkboxes: science, high-tech, sustainability – but we also hope to appeal to people's fantasy and emotions, by sharing our love for these tiny little miracle plants from the sea. We see business as a tool for change, and nature as the best source of technology. There's so much to fix in this world, and we need to get going. Change comes from passion within, and not by being told what to do. We want people to fall in love with algae, just as we once did. The rest will follow."
Fredrika Gullfot in WIRED Magazine 2015
Hammenhög the flower village
We are based in the small village of Hammenhög, in the heart of Österlen and Skåne, Sweden's strongest and most innovative region within agriculture and food production. Here, we have taken over the greenhouses of an iconic plant-breeding facility, which once gave Hammenhög its nickname as "the flower village".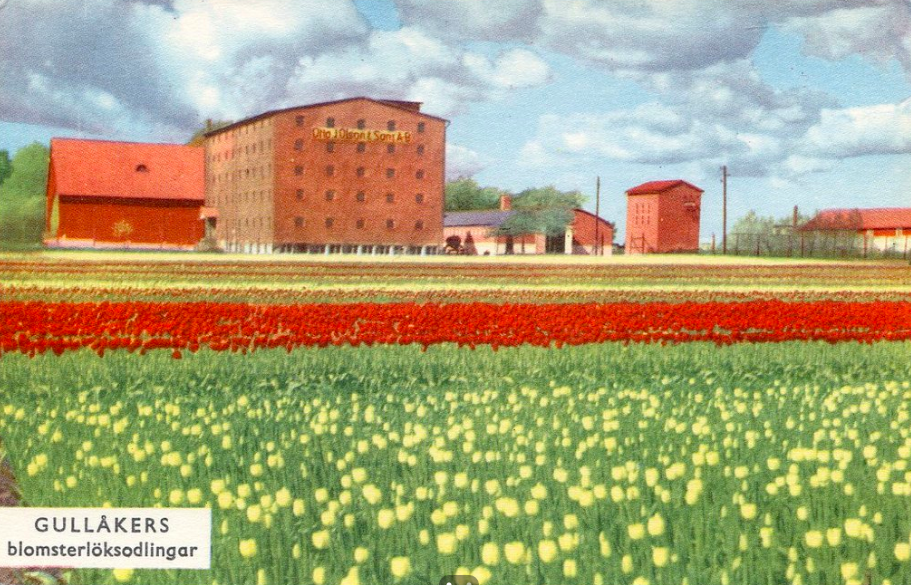 Our greenhouses' birth story goes as far back as the nineteenth century, when farmer Otto J. Olson, thanks to the mild and sunny climate of the region, started to cultivate seeds for fodder beet and grass. At the peak of the facility's operation, around 350 workers were busy with the cultivation of flowers, seeds and tulip bulbs. The thriving and colourful display fields and annual tulip festivals attracted visitors from all over the country.
We are very proud and happy to carry forward Hammenhög's green and colourful farming tradition, with our own little sea-flowers. The greenhouses have now turned into one of the world's most modern algae farms. We are open to visitors during the tourist season – you are most welcome to stop by!
Our Team: Algae farmers and Pioneers
In our team, we have gathered unique expertise in algae farming. We are biotechnologists, marine biologists, communicators and marketers – all proud algae farmers who make a difference! At Simris, we walk the talk, and we love nature and the oceans.
Are you our new Simris ocean hero?
Follow your passion. Make a difference. Working with us means being a true pioneer, dedicated to build a new, green industry from scratch and one of tomorrow's strongest lifestyle brands. We are always seeking stellar talent, who knows the future lies in our hands, and is willing to work for it. Together, we will grow Simris into a global change maker, and breathe life into our vision of becoming a landmark business in the bio-based economy. Bioprocess wizard, sales guru or administration superhero? We might just be the place for you. Welcome to Team Simris!
Visit our career website: simris.teamtailor.com
Contact us
CONTACT
General enquiries
info@simris.com
For sales enquiries
sales@simris.com
For media enquiries
press@simris.com
Investors
ir@simrisalg.se
Financial advisor:
Mangold
ADDRESS
HQ & algae farm
Herrestadsvägen 24A
276 50 Hammenhög
(+46) 414-44 50 50
EU VAT No.
SE556841918701
Follow us